Cold Brew Pods
Open a pod and pour into water? Shouldn't you have to work a little harder than that for cold brew this good? We don't think so! Toss a box of pods in your purse or backpack, you'll thank us later.
Caffeine Content

145-175 mg of caffeine per serving for Ethiopian, Sumatran, and Colombian roasts. Decaf contains 5-15 mg of caffeine.
Shipping

Spend $30+ to earn free shipping
Customer Reviews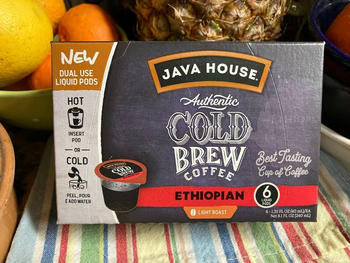 08/23/2022
Tasty
I tried them at my moms house then immediately had to have some of my own! They came and they're still delicious!
Karen S.

United States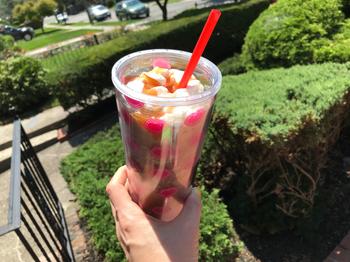 07/16/2022
Essential must have for Summer Frappuccino's
These pods are great for the summer as they are just enough to toss in my magic bullet add some milk and syrup and I end up with a Frappuccino that beats my favorites at Starbucks. I go with decaf to cut down on caffeine, but the Sumatra flavor is my favorite. They're also great for mixing with alcoholic drinks too.
Stephanie M.

United States
03/16/2023
Delicious!
I love this coffee. You can really taste the quality. I am so happy I tried this brand and type of coffee. It makes my morning a little brighter!
Amber J.

United States
03/14/2023
Smoooth
The Cold Brew Colombian coffee just may be the smoothest cup of coffee I've ever drank. Luv the stuff!!
John H.

United States
03/14/2023
Don't bother
The coffee was not at all as advertised. It wasn't a pleasant experience. It has an odor and the taste is far from satisfying . I am returning all items! Next I emailed customer service for help.----never received a reply! Not even a email??
J

United States