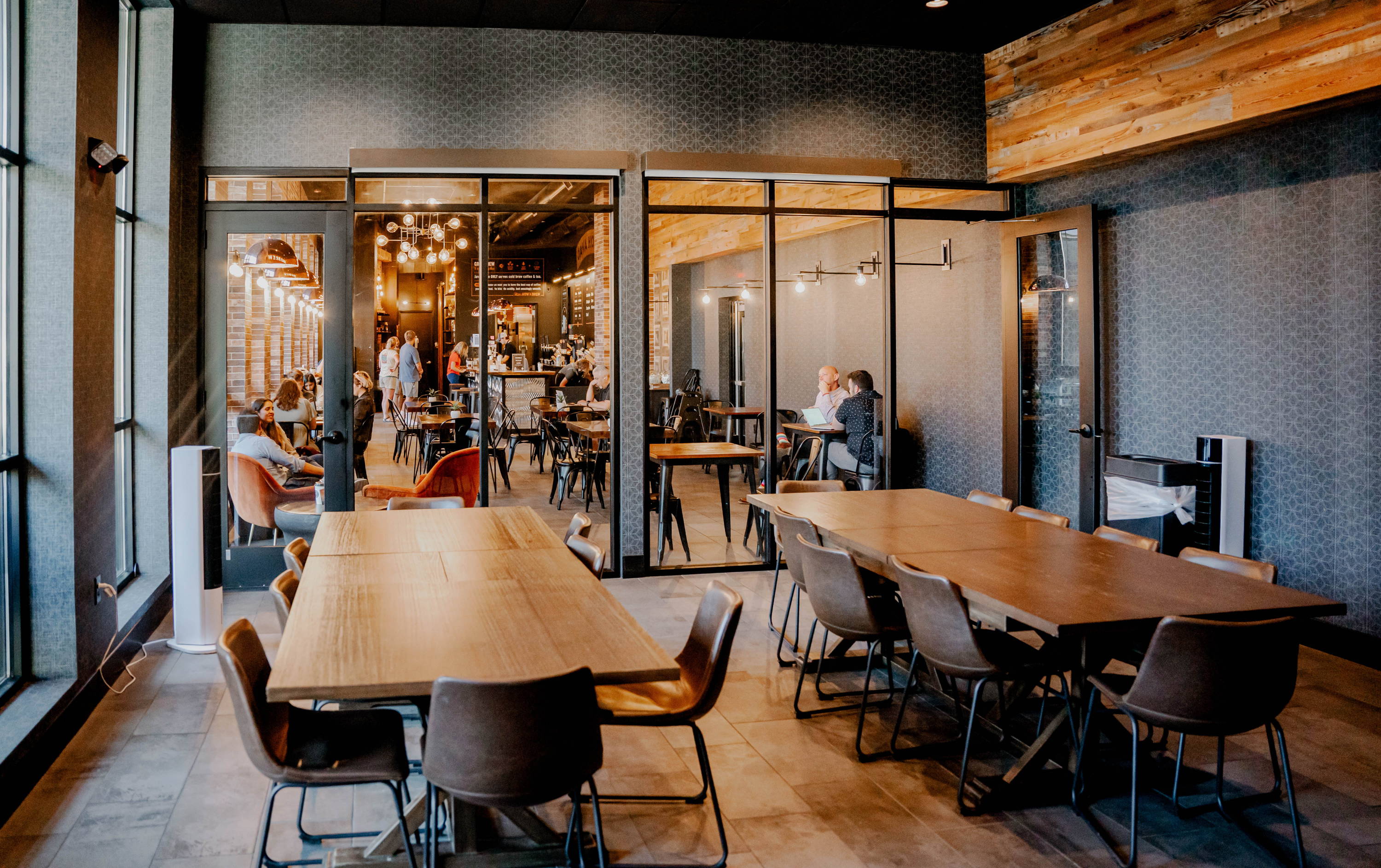 Please submit our form to request a room. Additional information for each location is provided below form.
Clay Terrace
We have 5 available rooms in this location ranging from 2-14 person capacity. Our smaller rooms are perfect for professional meetings, conference calls, or study groups. For larger groups, the second-level conference room features a large wood table and TV.
Midtown
We have one large conference room at this location for 20-25 people. This room is pictured above. The room features 2 large tables, a TV, and a table for serving food and beverages. This location is perfect for board meetings, baby showers, and other gatherings.
Other Inquiries
Looking for a bigger space? We'd love to discuss renting one of our 5 coffee bars to host your next big event.